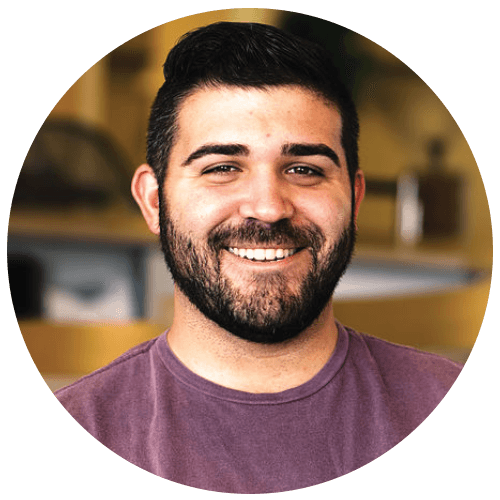 Gary Roca
Youth & Communications Pastor
Life Foursquare | Decatur, IL
When asked to write a devotional for our Heartland District, I thought of many ways I could approach this. Being December, the obvious choices seemed to be an end of year story, a Christmas themed topic, or perhaps even a story of joy to close out the year. However, I've had this prompting to discuss "Undisclosed Expectations."
As human beings, it is inevitable that we will have individuals in our lives, or those we will come into contact with, that we may not respond well to or will just clash with outright.
Over the years, I have often wondered why I have had these types of challenging relationships.

 At our 2018 Foursquare Convention in Seattle, WA, we were asked as a body to seek out and apologize to any individuals that we might be harboring something against. My first reaction upon hearing that was a quick dismissive, "Oh, there is no one that I've hurt or has hurt me." This challenge hit me harder than I initially thought it might after I received an apology from an individual that I grew up with in youth group, and eventually served in ministry side by side with in Arizona.
My brain began to race. How could I have hurt someone and allowed it to go unattended? How could I have allowed that same hurt to not be addressed and fester within someone for so many years and have been so unaware of it?
After accepting the apology, I realized that I too had to go and apologize for harboring anger against another. I always thought that I was able to read a situation with people, and have tried to fix things before walking out of the room.

 How many times have we "written people off" without tackling an honest conversation with them? I realized the anger that I harbored for so long created within me feelings of betrayal, distrust, unworthiness, and a sense of being forgotten. In reality, it was the enemy feeding me lies to distract me from what God had for my future.
I am currently in the process of learning what it looks like to be fully honest with people. I am learning to let go of my undisclosed expectations.
For me it looks like wanting friendship reciprocated at the same level I give, or expecting a certain leadership styles from others and not getting it; and then putting my pride aside so that I can truly walk out the Great Commission with all believers.
After reading this devotion, think about that person you clash with or refuse to relate with. Examine the weight of those feelings you may be harboring and carrying because of this.
This past year has been a year of iron sharpening iron for me. For this to happen though, the two pieces have to bridge the distance, come close together, and meet in contact. It does not feel good in the moment if sparks fly, but eventually there can be a mending that comes from the heat.

"As iron sharpens iron, so a friend sharpens a friend." Proverbs 27:17 (NLT)

As we close out 2019, and enter this new decade, my prayer for all of us is that we may lay down our pride before the Lord and allow him to do the work in us that is needed so we may continue to enhance His Kingdom together!

Ephesians 2:13-16 (ESV)
13 But now in Christ Jesus you who once were far off have been brought near by the blood of Christ. 14 For he himself is our peace, who has made us both one and has broken down in his flesh the dividing wall of hostility 15 by abolishing the law of commandments expressed in ordinances, that he might create in himself one new man in place of the two, so making peace, 16 and might reconcile us both to God in one body through the cross, thereby killing the hostility.