Waiting Changes Our Perspective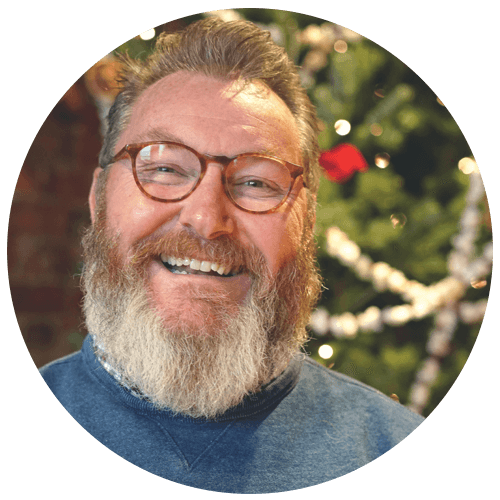 Lead Pastor | Renaissance | Decatur, IL
"Whenever you feel sad, just remember the people who wasted their money on a 2020 Planner."
I saw that tweet recently and thought, Ha… so true! What a crazy and difficult year 2020 has been for ministry.

And now that we've rounded the corner of Thanksgiving and slowly limp to the finish line at New Years Eve, I've been thinking of all the plans I made this year and how many of those did not happen. If I learned anything this year it is to use a pencil when writing plans down. And always carry a big eraser.

Back in the Spring our church was planning to move into our newly renovated auditorium. It doesn't sound like much, but it was the culmination of over four years of campaigning, planning, and building so we could make more room so more people could come to hear about the truth and love of Jesus. After many delays we finally hosted our first gathering in our new space and we were excited to see so many unfamiliar faces. Our whole staff, the volunteers, and everyone who had been praying and believing for this day to arrive felt a sense of relief and anticipation of what would come next. Easter weekend would come in another month or so and even more people would come. We were ecstatic. At long last our waiting was finally over.

But, two weeks later we had to close our doors due to COVID-19. We were still able to have our services online, but there would be no in-person gatherings for over 3 months. Our new auditorium sat dark and empty. Alone.
It was an emotional roller coaster. We believed God had called us to make more room so more people could come to church, and now it seemed like a big waste of time and money.
It wasn't just about plans getting changed or cancelled. It's about wondering when will we get back on schedule with what
we
had planned. But this one question hinged upon so many others still unanswered.
When will this virus stop spreading so quickly?
When will we have a vaccine?
When will it be safe to have in-person gatherings in our church again?
With all of the unanswered questions tormenting us all we could do was wait. Wait for the next announcement from the CDC or local government official. Wait for the next news report showing the number of COVID-19 cases. But, since we believe God hears us when we cry out to him, while we waited, we also prayed.
Waiting Changes Our Perspective
There are no easy answers as to why God makes us wait. The stories in the scriptures are replete with God's people waiting. None is timelier to recall than the 400 years of waiting after Malachi prophesied about the long-awaited arrival of the Messiah. And this Christmas season we will all lead our churches in celebrating the fact that God did fulfill his promise to send a Savior to the world in his son Jesus. And He did so at just the right time (cf. Galatians 4:4).

This Christmas season, let's use this reality as a reminder to change our perspective of the year 2020. Yes, it has been a hard year of the unknown and of waiting but we have also learned more about God because of it. Think about these truths:
Nothing on God's 2020 Planner was cancelled
Solomon says that the heart of man plans his way, but the Lord establishes his steps (Proverbs 16:9). God is sovereign and his plans will come to pass, but only in his timing. When it is time to take the next step God will be there to make sure we take it. Our frustrations can arise when we forget this truth.
We can trust God above all others
One of the most difficult aspects of doing ministry this year has been making tough decisions. And they were made tougher because of the conflicting information we were getting. The media outlets seemed to not only disagree with one another, but with themselves. It seemed to depend on which expert they interviewed that day. God, however, never changes. He is truly the only one we can trust during uncertain times. Anxiety comes when we disregard his strength in all things.
Jesus told Peter that He would build his church and nothing will prevail against it (cf. Matthew 16:15-18). The purpose of the church will continue. Saving the lost, caring for the hurting, feeding the hungry, and clothing the naked are a just few of the ministries we all provide in our local churches. And gathering together on the weekend to worship together through singing and bible teaching will continue, but all of this will look different from now on. Rather than bemoan and complain that reality, we can inquire the Holy Spirit to inspire creativity and imagination and truly take the church to new heights of effectiveness. Perhaps 2020 will be just what was needed to shake the lukewarm attitudes many of us have had.
There are many other truths we could count and I'm sure you have your own list as well.

Even with all the challenges that 2020 brought us these past months I'm planning for a great Christmas season. One with singing and celebrating and gathering together with my brothers and sisters in Christ. But if all my plans get cancelled, I'm going to be fine. And you will too. God is sovereign. It's one of my favorite attributes about Him. Remember, when we are weak, He is strong. When we don't know what to do, He does.

All we need to do is ask him… and wait.